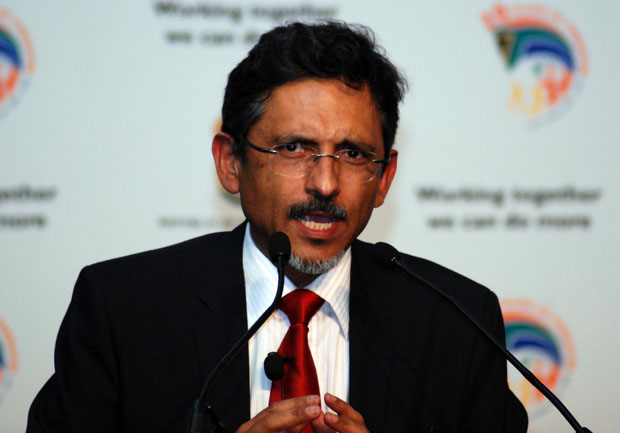 "There is definitely a recognition of a need for more activist shareholding", said Nicky Newton-King, CEO of South African stock exchange operator JSE Limited, speaking on the sidelines of the World Economic Forum in Davos.
Ramaphosa's statement contrasted with those made previously by President Jacob Zuma and Energy Minister David Mahlobo, who both indicated in December that nuclear would form part of any future generation mix, but would be added at a "pace and scale" that the country could afford.
"We are going to do that inquiry but at the same time we are going to be fingering those who are to blame' having them arrested' having them prosecuted and sent to jail without any fear or favour or prejudice".
Deputy President and South Africa's Ministers for Planning, Monitoring and Evaluation; International Relations and Cooperation; Trade and Industry; Economic Development; Finance and Public Works, and Reserve Bank Governor Lesetja Kganyago also participated in a WEF Country Dialogue on South Africa where government leaders assured investors that the country was undergoing renewal and reform that would open new opportunities for South Africans and international partners alike.
According to the minister, with the new political leadership the country had turned a corner and that "we are beginning to get on top of our challenges".
Ferguson stands by Board of Trustees support for MSU President
Simon's resignation was welcomed in Michigan's Legislature, where pressure had been building for her to step down or be ousted. Federal prosecutors have declined to say if they are looking at any other aspects of the case. "I love this place", she wrote.
The deputy president acknowledged that the issue of whether Zuma would serve out the remainder of his presidential term is something "everyone wants to see addressed".
He said Zuma is "anxious". "We will manage it so well so that it does not divide the nation". His office announced sweeping changes to the board of cash-strapped state power utility Eskom Holdings SOC Ltd. on January 20, including the appointment of Jabu Mabuza, one of Zuma's most outspoken critics, as chairman.
The South African currency, the rand, has surged since Ramaphosa took the reins of the ANC.
"Their next reviewed numbers will be very significant for Steinhoff in that a lot of investors or analysts will be out there looking whether or not this business remains liquid", Chakaduka said.