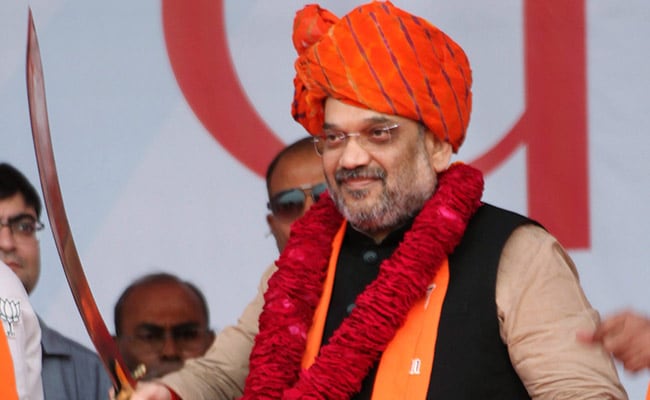 "Who he represents in court is Kapil Sibal's personal matter", Congress spokesperson Randeep Surjewala had said. Incidentally, it was also the 25th anniversary of the demolition of the structure in Uttar Pradesh's Ayodhya. I request the PM to be a little more careful before making such public comments.
The Supreme Court yesterday deferred hearing in the case for February 8, 2018. "We want that the case is solved at the earliest", he stressed.
Sibal, a Congress MP and lawyer, is representing the Sunni Waqf Board in a legal dispute over the matter in the Supreme Court and yesterday sought deferment of the case until after the 2019 Lok Sabha polls.
First look at Starbucks' Reserve Roastery in Shanghai
In 2019, the company plans to open a Reserve Roastery in Chicago that will span 43,000 square feet. But despite all of Shanghai Roastery's features, it's still a coffee shop at heart.
While Sibal's denial that he appeared for the Waqf Board was supported by a reference in the order of the SC bench on December 5, which showed that he appeared for two private persons from the minority community, the claim was denied by other facts concerning the crucial hearing in the sensitive Ayodhya case. "Everybody said that if we take a stand against it, we will face a backlash in the UP elections, but we took a stand and the Supreme Court asked us to form a law in six months", he said. Modi asked the crowd, later accusing the Congress of linking the Ram Temple issue with the elections. Prime Minister Narendra Modi and BJP seized upon it to say that the former minister made the plea for indefinite postponement as part of a Congress gameplan to thwart resolution of the Ram temple versus Babri Masjid dispute. "The prime minister should decide if he is giving any direction to the Supreme Court?"
"Why does he have to link a Ram mandir (temple) with the elections".
BJP party president Amit Shah took to Twitter to blast Sibal and the Congress party, saying that the Waqf board detaching itself from Sibal's remarks proved that the veteran leader was speaking on behalf of the Congress party and not the petitioners. Are these thoughts of delaying the hearing for elections that of the Waqf Board? Sibal blamed the PM and media for wrongly stating him as the counsel of the Sunni Waqf Board, as he was representing late Hashim Ansari - the first litigant in the case.