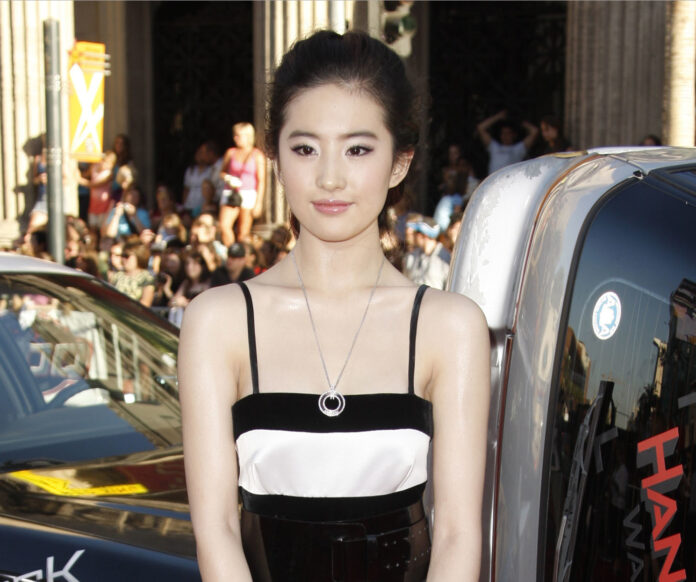 China's Liu Yifei has beaten about 1,000 candidates to win the title role in Disney's upcoming live-action remake of Mulan. It is being said that the casting directors from Disney visited five continents and saw almost 1,000 candidates before finalising on Crystal Liu.
More than 100,000 people signed the petition, which protested against "whitewashing" in Hollywood after several white actors were cast as characters who were originally conceived as Asian or placed as the heroes in Asian films. Nicknamed "Fairy Sister" by the Chinese public for her pure and innocent looks and image, she has been one of the country's most popular actresses of the current generation since breaking out with a series of hit television dramas in the mid-2000s, while she was still a teenager enrolled in the Beijing Film Academy. The movie was about a young girl who joins the army as a boy in disguise after learning that her weak father has to join the army.
After a yearlong worldwide search, Mulan has been found.
The live-action remake of Disney's Mulan has finally cast its main character and fans are praising the production's choice.
Jordan King warns USA moving embassy to Jerusalem could jeopardize peace efforts
In just a few more weeks, the president will decide whether to approve the move or stave off the decision for another six months. On June 1, Trump shied away from what was a major campaign promise by signing a legal waiver that keeps the embassy in Tel Aviv.
It's reported a team of casting directors visited five continents and spoke to almost 1,000 candidates for the role which required credible martial arts skills and the ability to speak English. You may have heard about 2017's "The Chinese Widow", in which she starred alongside Emile Hirsch.
A well-known figure in China, Liu has starred in films like "The Forbidden Kingdom" with Jackie Chan and "Outcast", alongside Nicolas Cage and Hayden Christensen.
According to IMDb, we should plan on heading to the theaters to see "Mulan" in 2019.