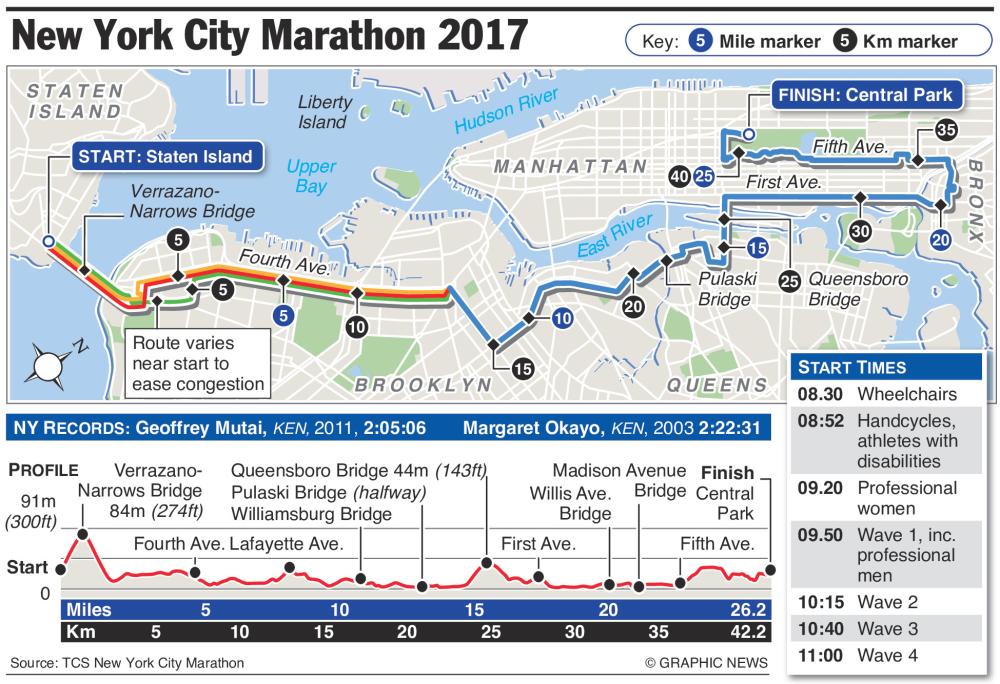 It was the first time an American took the women's title since 1977 when Japanese-American Miki Gorman won her second consecutive NYC Marathon with a time of 2 hours, 43 minutes and 10 seconds.
It's been a long time running - four decades to be exact - since an American woman broke the finish line tape at the New York City Marathon, but Olympic medalist Shalane Flanagan did just that on Sunday.
Mary Keitany of Kenya, the three-time defending champion, finished in 2:27:54, and Mamitu Daska of Ethiopia finished in 2:28:08.
The marathon was run against the backdrop of heightened security after a terrorist attack earlier in the week killed eight people on a bike path in the city.
The men's title went to Kenyan Geoffrey Kamworor, who held off countryman Wilson Kipsang.
More than 50,000 runners participated across the different groups.
American Woman Jailed in Zimbabwe After Allegedly Posting Tweet About Zimbabwean President
Reports said O'Donovan spent Friday night in a cell at the Harare Central Police Station and she faced the courts this Saturday. Last month, Mugabe appointed a "cybersecurity minister", ostensibly to crack down on social media criticism of the government.
While Flanagan was an overwhelming victor, Kamworor was not assured of his first major victory until the closing meters.
Keitany was seeking to cap a career year, in which she won the London Marathon with a blistering time of 2:17:01, a women's-only record.
After taking the lead in the 23rd mile, the 24-year-old 2015 NY runner-up had to contend with Kipsang, whose final push brought him ever so close to his countryman.
The wheelchair division was a sweep for Swiss athletes, with Manuela Schar and Marcel Eric Hug winning. Keitany won the last three marathons and was second to Flanagan.
Hug, who won last year's race by sixth hundredths of a second, finished over two minutes clear of Canada's Josh Cassidy to win his third NY title.