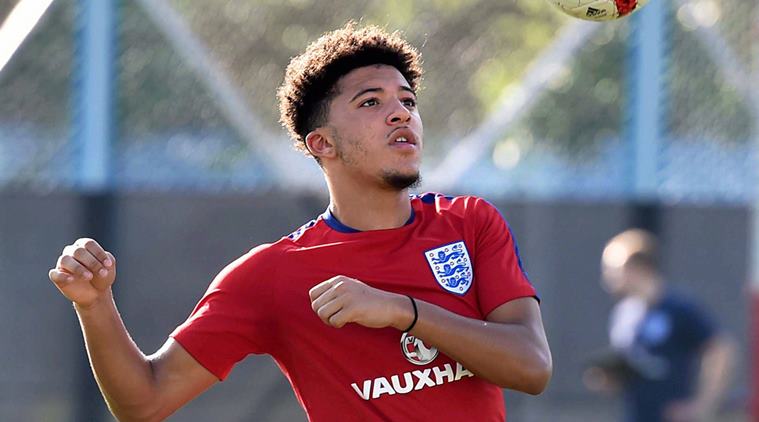 "We wanted to defend well in the first half, and as in boxing, go for the clinch", Moriyama said later, holding his clenched fists up to emphasise the boxing reference to his tactics on the night. "We have to learn when we lose and celebrate when we win them as well", Cooper said.
Hudson-Odoi had big boots to fill on the left flank, replacing Jadon Sancho - the Chelsea player started slow but his shimmying runs in the second half and risky, low crosses which the Japanese defence often failed to read suggested England might miss Hudson-Odoi's link-up play with Sancho for the rest of the tournament, but the 17-year-old has them covered when it comes to skillful, pacy playmaking on the left wing.
England did not have their star attacking midfielder Jadon Sancho who was recalled by Borussia Dortmund to play in the UEFA Youth League.
Japan came back into the match after the break with Takefusa Kubo impressive in attack, although England could easily have won it in the closing stages when both Emile Smith-Rowe and Josef Bursik went close.
"Penalties are the harshest way to decide a football match but our idea is to develop all parts of the players and penalty shootouts are a part of that development. I am absolutely convinced we have players who are capable of playing for England", he added. "Having equalled our best is something to be proud of but we would love to come back to Kolkata". It's been incredible. Not just the crowd, it's been an fantastic attendance.
Netflix Beats Analyst Expectations, 5.3M Users Added Last Quarter
Following the completion of the sale, the director now owns 7,198 shares in the company, valued at approximately $1,351,712.42. Wall Street had expected 4.5 million overall; 3.69 million overseas and 810,000 in the United States, according to FactSet.
"Japan were a tough opposition that put up a good defensive block and at times it was hard to get through". Mali are also through to the quarter-finals after beating Iraq 5-1 and they will face the winners of Wednesday's meeting between Ghana and Niger. They didn't get clear cut chances but that was because our defenders were around the box. They still had some really good opportunities. We had our chances.
"We can't always score 11 goals".
"We're staying focused, not getting carried away and looking forward to a really tough game coming up against the U.S.", he said.
Showering praise on Japan, he said: "I was not surprised by their fight and the football they played".